group
L7 Reading/Writing
start date:
2:00 PM Aug. 12 2019
Academic English
Reading/Writing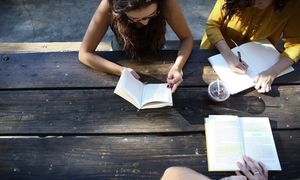 free
About this Course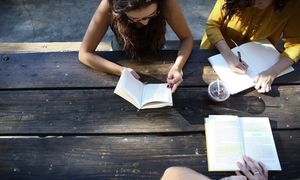 This course focuses on basic English reading and writing skills for high-intermediate English learners. Topics covered include timed writing, citation, and applications for asking and answering questions.
Course Objectives:

• 7.RW.1 Identify and cite effective resources for use in academic or professional essays by evaluating bias, purpose, and author's stance.
• 7.RW.2 Respond to questions about academic material from sources.
• 7.RW.3 Produce proper in‐text citation for summaries, paraphrases, and quotations.
• 7.RW.4 Produce a 5-paragraph timed writing with details and examples.
• 7.RW.5 Produce a 2-page piece of academic writing using 2+ outside sources and proper citation. 
Learning modules
Week One

Attendance

Attendance

Attendance

Body Paragraphs (Making a Good First Impression)

P. 8 Vocab.

Good First Impression

Favorite Hangout (Four Sentences)

Week Two

Attendance

Attendance

Attendance

Attendance

P. 18, Q RW

Logical Connectors

P. 14

First Impression Outline

P. 20, Part B

Week Three

Attendance

Attendance

Attendance

Attendance

Reading, Pp. 32-33 (C.W.)

Reading (Summary of Taste Reading)

Reading (Opinion regarding Taste Reading)

Small Board Presentations (Argument, Counter-, etc.)

Good Day/Bad Day Outlines

Week Four

Attendance

Attendance

Attendance

Presentation on Cultural Item

Pursuing an Article to Summarize

Summarizing using MLA (Involvement)

Summary of a Community Magazine Article

Final Exam

Argument, Counterargument, and Refutation
About the Instructor
Reviews
No reviews